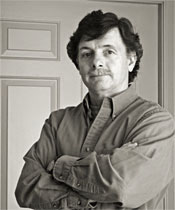 My background includes more then twenty years of professional illustration experience working in depth in a wide range of areas. Which include illustrations for advertising, packaging and publishing. In addition I have experience creating technical illustrations for mechanical, heavy construction and aviation applications. I can interpret many forms of reference such as engineering and architectural drawings as well as photographic and conceptual reference. I work well with technical, editorial and graphic personnel. My ability with design and attention to details along with rendering skill allow me to create coherent visual solutions.
My computer skills include Adobe Illustrator, Photoshop, InDesign and Dreamweaver CS5, Autodesk 3DS Max Design 2011 and Auto CAD 2012.
When I'm not in the studio I enjoy hiking, skiing, photography, woodworking and gardening.
 

Auger Illustration
Illustrator
Kennebunk, ME ~ North Reading, MA ~ Shrub Oak, NY ~ White Plains, NY  
Freelance illustrator working with some of the most talented people in the business on a great variety of projects.  Below is a select list of companies for which I have created art.
Publishing:
Harris Publications:
Consumer Review Car Preview
Human-i-Tees, The Environmental T-Shirt Co.
Addison-Wesley: Science Destinations
Glenco/McGraw-Hill: Focus on Physical Science
Ligature Inc.: Science
Scholastic: Literacy Place, Science Place
Scott, Foresman and Co.: Spelling, Life Science, Earth Science, Physical Science, Exploring Mathematics
Hearst Business Publishing: Motor Magazine
Discover Magazine,

Technical:
Boomerang Systems
Boston Acoustics
Langan Engineering & Environmental Services
Staten Island University Hospital

Advertising and Packaging:
Alessi
Boston Acoustics
Boylan's
Butler
BP Performance Polymers Inc.
Calise
Cento
Daniele
FoodTown
Marillai
Motts
Novartis
Nestle
Pastene
Richardson Vicks
Seikosha America Inc.
Staten Island University Hospital
Sterling Heath, Stridex
Swiss Army Brands Inc.
Swiss Hotel, The Drake
Gem Studio NY, NY
Mechanical and Comp Artist
Finished advertising illustration, ad art production, comp art for TV commercial storyboards, magazines, billboards, and newspapers.
Ebasco Services Inc.  NY, NY
Graphic Designer
Proposal Development Department: Mechanical and pictorial rendering, technical drawing and graphic design for energy related proposals for clients worldwide.  I worked closely with designers, engineers, and executives converting ideas into clearly illustrated solutions.  Photo retouching for Energy Business magazine and the Ebasco News, corporate publications.
Technical Communications Inc.  Hopewell, NY
Technical Illustrator
Sikorsky Aircraft: Project coordination, layout of isometric exploded views from engineering prints, through the production of technical illustrations for maintenance and training manuals.
IBM: Illustration of perspective drawings of electrical components, packaging and facilities.  Mechanical and electrical drafting skills.
Northshore Community College, Beverly MA
AutoCAD 2012 Intro and Intermediate
University of Maine, Augusta
Associate of Arts in Art